A Favorite with Ladies
of Quality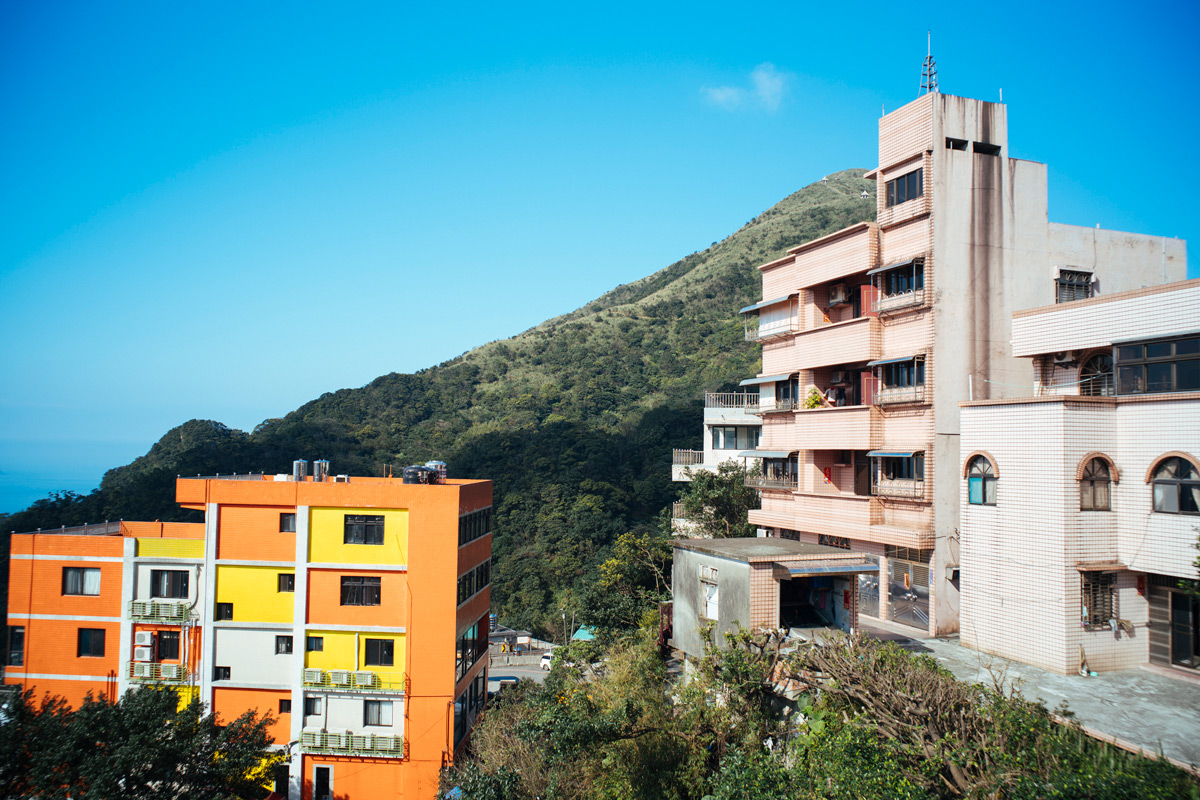 On New Year's Eve we went to Aunt Shui Chu's house in Kaohsiung for snacks, homemade plum wine, and... scratchers. The lottery tickets were weirdly complicated but Clark's sister's fiancé won $400USD. We all considered it a lucky way to start the Year of the Monkey. The next day he collected the winnings and used the money to buy more scratchers. The second round was less lucky.
Uncle Pan Mu Sheng is a friendly and slightly eccentric man nearing seventy, with long eyebrows and several missing teeth. The younger members of the family often remark on his resemblance to Yoda. One afternoon we all visited a historical site in Hualien in Eastern Taiwan. Originally a Japanese occupation era military office, after WWII it was turned into a resort for the American armed forces, and finally into a Taiwanese cultural site. Uncle Pan Mu Sheng got in free of charge. When we asked him about it he dug his military service card out of his wallet, which pictures him as a young and handsome man.
Taroko Gorge is an awe­-inspiring green and granite slice through what looks like Jurassic Park. The gorge is home to aboriginal peoples, histories and legends, temples and shrines, and many narrow rope bridges. Clark kept a white­knuckled grip on the only one he agreed to cross.
Every year during the Lunar New Year the mountain town of Shifen holds its lantern festival. Along the train tracks running through the town, stalls are set up with four­ foot tall paper lanterns for sale, and paint brushes for recording dreams and aspirations for the coming year. Employees of the stalls set fire to the little paper bundles beneath the lanterns and giddy tourists set them free into the sky. It was a fun, light­hearted activity until our cheery pink lantern bearing messages of love and happiness for our family took a drunken lunge against a power line and nearly crashed into a nearby building.
Clark's cousin Pandora keeps a little kiosk­-sized shop upstairs from Shi­Dong market in Taipei. An internet translation describes this floor of the market as the "Favorite with Ladies of Quality." Women make appointments with Pandora to sit and have tea and buy trinkets and jewelry she makes from her ever­growing collection of beads, seeds, and other assorted baubles. Most of her customers come to buy elaborate dangling creations to hang off their cell phones and handbags.
Little dogs in outfits are popular in Taiwan.
Little dogs in boxes are also popular.
On New Year's Day we went with the family to the new house Uncle Pan Mu Fu is building in the countryside. We were there to celebrate his success, as well as to make sure it was still standing. Two days earlier there had been a deadly earthquake that leveled buildings in the nearby city of Tainan. The house was unharmed, but also unfinished, so we picked tomatoes in the garden and congratulated Uncle Pan Mu Fu.



The steep mining town of Juifen, with its spectacular views and mouth­watering food stalls, was the inspiration for the village in Miyazaki's animated masterpiece Spirited Away.

It is also the inspiration for hoards of tour groups. At one point we got stuck in a narrow alleyway, shoulder to shoulder with hundreds of people trying to get to something at the end of the passageway. We were told that it would take two hours of waiting to get there, but no one could tell us exactly what was at the end. We managed to extricate ourselves eventually, but we never figured out what we had been in line for.
At a stormy beach on the rugged eastern coast of Taiwan we combed the shore for the perfect rock. We found it. The apricot­-sized stone was a microcosm of the wild beauty of Taroko Gorge, a tiny world in and of itself made of smooth striated marble. When we got to the airport a security agent found the rock in one of our bags, deemed it dangerous and tossed it into a corny airport installation with fake plants, Year of the Monkey cartoons, and a "rock garden."